These Slow Cooker BBQ Ribs are easy to prepare and cook. They are "fall off the bone" good! They are tender, juicy, and sticky sweet! So break out the paper towels and bring your appetite!!
These Slow Cooker BBQ Ribs truly melt in your mouth and scream deliciousness! By using your slow cooker, you can make these ribs any time of the year. They cook on low for 8 hours and your house will smell amazing!
We raise our own pork; therefore, our freezer is full of pork most of the year. This is a good thing, but having to come up with different ways to prepare the pork can be a challenge. This is where my slow cooker comes into action. I LOVE my slow cooker and I let it work for me.
Let your slow cooker do all of the work for you and come home to amazing fall off of the bone ribs. These ribs cook all day in the slow cooker and then quickly finish off in the oven under the broiler. I promise you–your ribs will fall off of the bone while trying to get them out of the slow cooker. In fact, I had to piece my ribs back together to even get a picture.
These ribs will get a generous rub of spices and a coating of sauce before they go into the slow cooker.
Make sure you use your favorite sauce on the ribs. I like to use a thick sauce that sticks to the ribs and doesn't run off easily.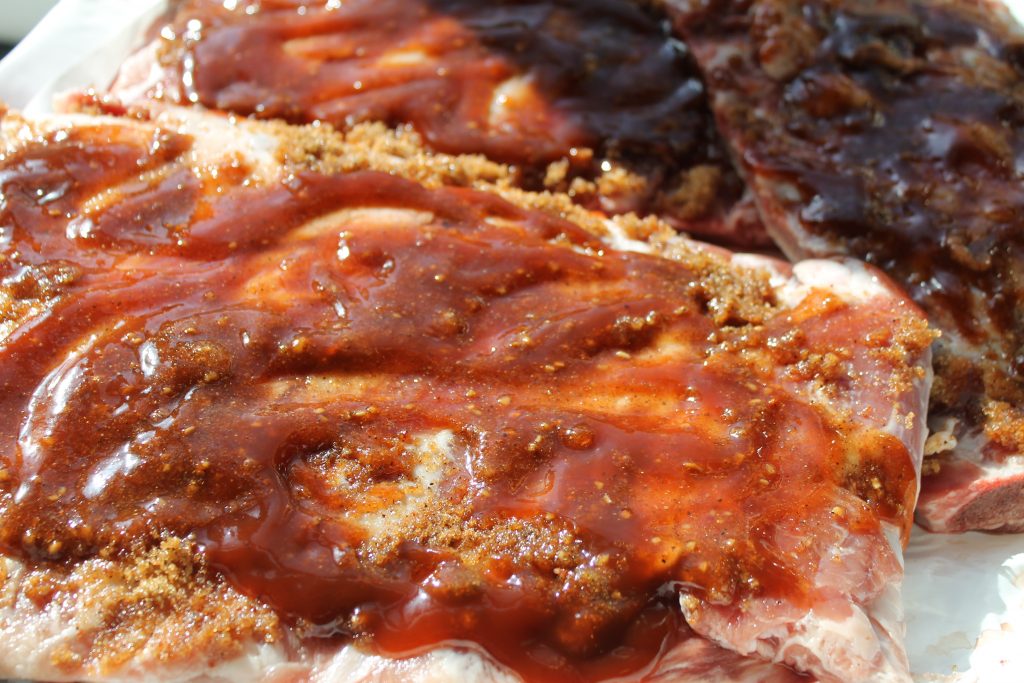 I stand my ribs up while they cook so they are not stacked on top of each other and they are not cooking in fat drippings all day. This allows for the sauce to set on the ribs while they cook.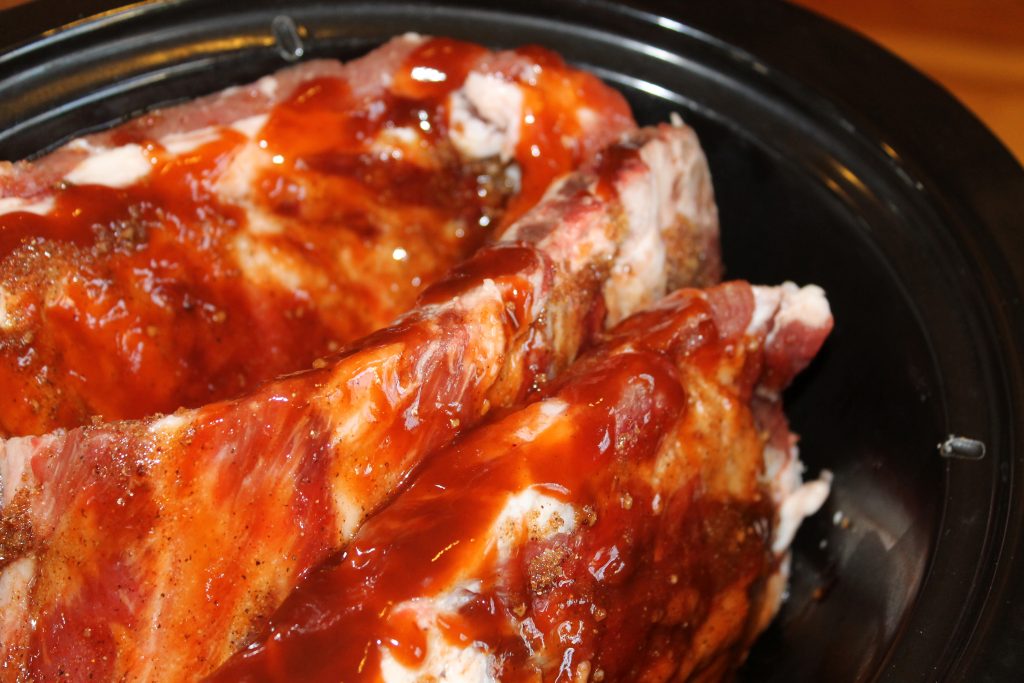 They will get another coating of sauce before they go into the oven. It only takes about 10-15 minutes under the broiler for the sauce to caramelize. They will come out sticky and finger licking good!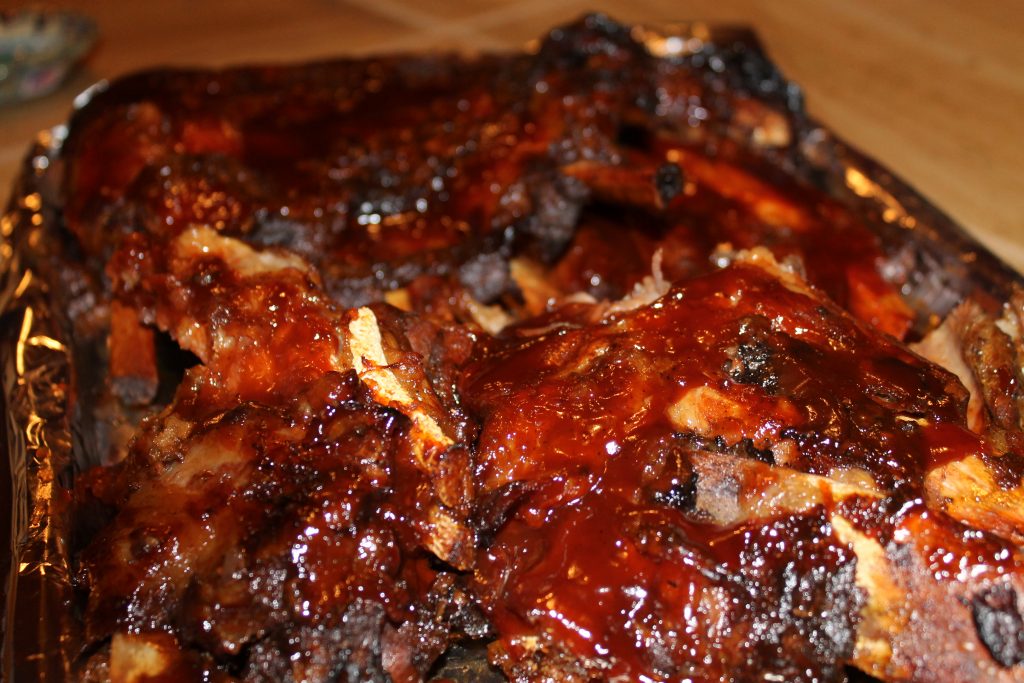 So grab a roll of paper towels and dig in!
Try this Yellow Rice and Corn Casserole as a side dish. It comes together easily and is quite tasty.
These links are affiliate links. Home at Cedar Springs Farm may earn a commission for purchases made after clicking links on this page. Learn More.