Strawberry Stuffed French Toast is a delightful combination of sweet cream cheese and strawberry preserves. This toast is guaranteed to satisfy and take your breakfast up to a whole new level.
Are you looking for something special for breakfast or brunch? Would you like something different than the same ole regular breakfast food? Well, I have just the thing for you– Stuffed French Toast.
This toast is sweet, creamy and all around delicious.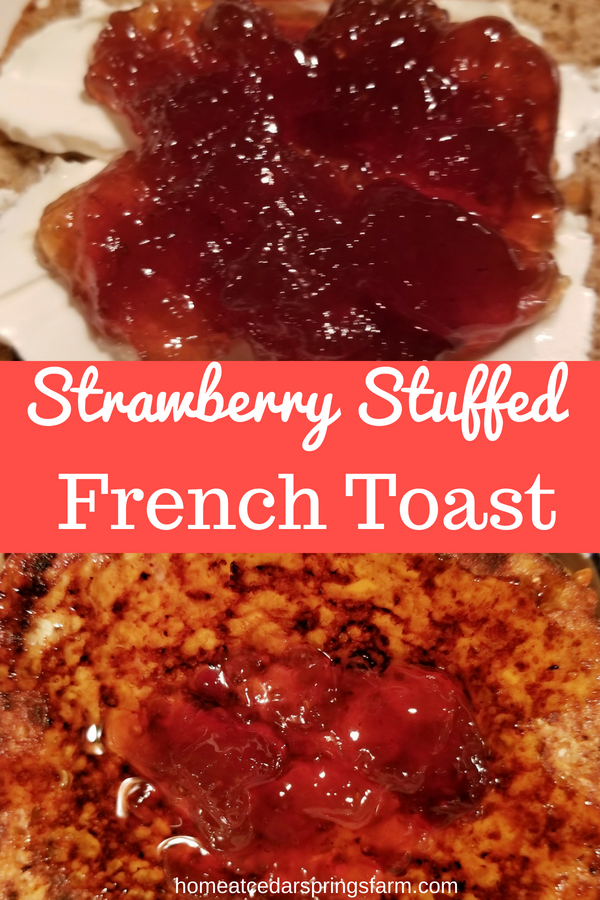 This is indeed a dish that will impress your family or friends. Stuffed French Toast is really easy to make, it just looks difficult. Don't let it intimidate you! You can do it!
How To Make Stuffed French Toast
Making Stuffed French Toast is just like making a sandwich. You place a thin slice of cream cheese on top of the bread, put a nice big spoonful of your favorite preserves ( I used strawberry), and top with another piece of bread. See, you are now halfway through the process.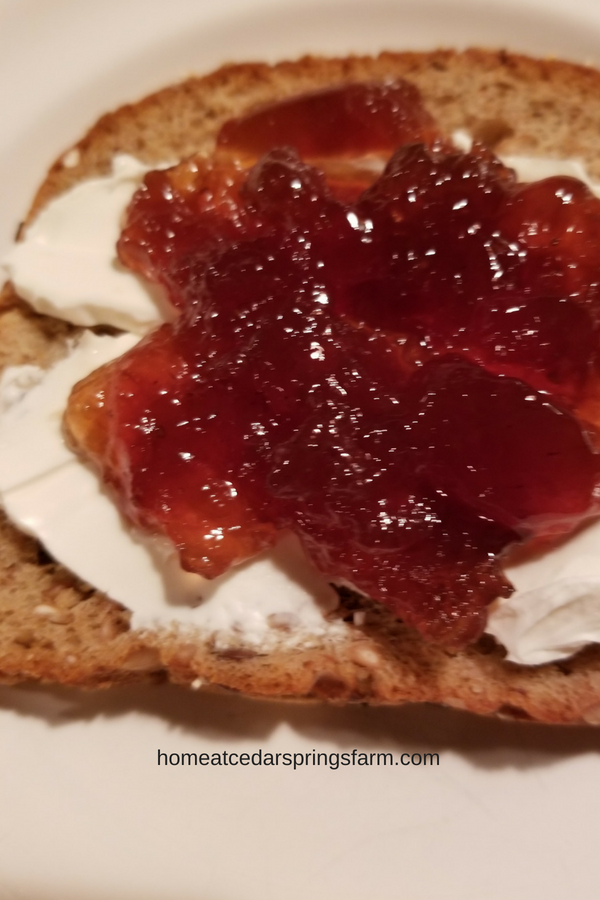 Now, for the batter. In a shallow mixing bowl, mix together milk, egg, cinnamon, and vanilla. Whisk the egg mixture well. You want to make sure the eggs are broken up.
Now carefully dunk the whole sandwich into the mixture, soaking it thoroughly on both sides.
Place a tablespoon of butter into a skillet and heat to medium-high. Toss the toast in the skillet, allowing it to brown on each side for a few minutes. After it is golden on both sides, you are ready to plate this baby.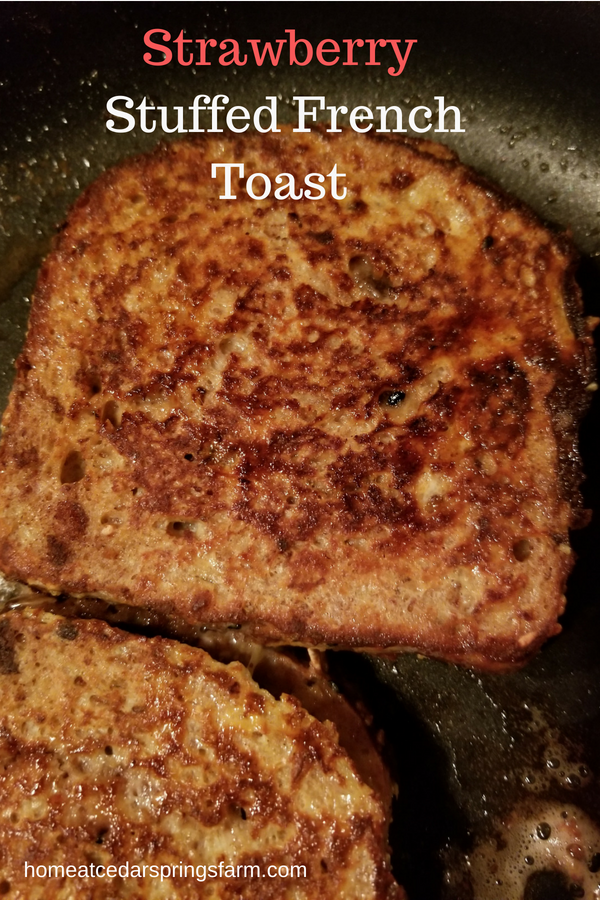 Now comes the fun part, the topping. This is entirely up to you and your taste buds. You might like fresh fruit and whipped topping, maple syrup, or just a dusting of powdered sugar. You decide!
I decided to do simple—more strawberry preserves on top with some maple syrup. YUM!! This is a sweet and delicious treat.
Let me know how you like to top your Stuffed French toast.
Enjoy!
Some of the links on this page are affiliate links. Home at Cedar Springs Farm may earn a commission for purchases made after clicking links on this page.
| | |
| --- | --- |
| | |
In a shallow bowl, whisk together eggs, milk, cinnamon, and vanilla. Whisk well to make sure the eggs are broken up.

Assemble three bread slices with thin slices of cream cheese and a tablespoon of preserves. Top each with another piece of bread to make a sandwich.

Dredge the sandwich into the egg mixture. Make sure to completely cover both sides of the sandwich with the mixture.

Heat skillet to medium-high. Melt butter. Carefully place two sandwiches in the skillet. If your skillet is large, like mine, place all three.

Cook until browned. Flip Carefully. Brown this side.

Remove from skillet and place on a serving dish. Top as desired.
Use your favorite toppings. Some suggested toppings:
Maple Syrup
More Preserves
Confectioners Sugar
Fresh Fruit
Whipped Topping