Cute Printable Easter Cupcake Toppers
Decorate your Easter cupcakes with these cute cupcake toppers. Add a little fun to plain cupcakes with these simple to make cupcake toppers.
Just print out the toppers, glue on a stick, and add to your cupcake. These will make your cupcakes POP!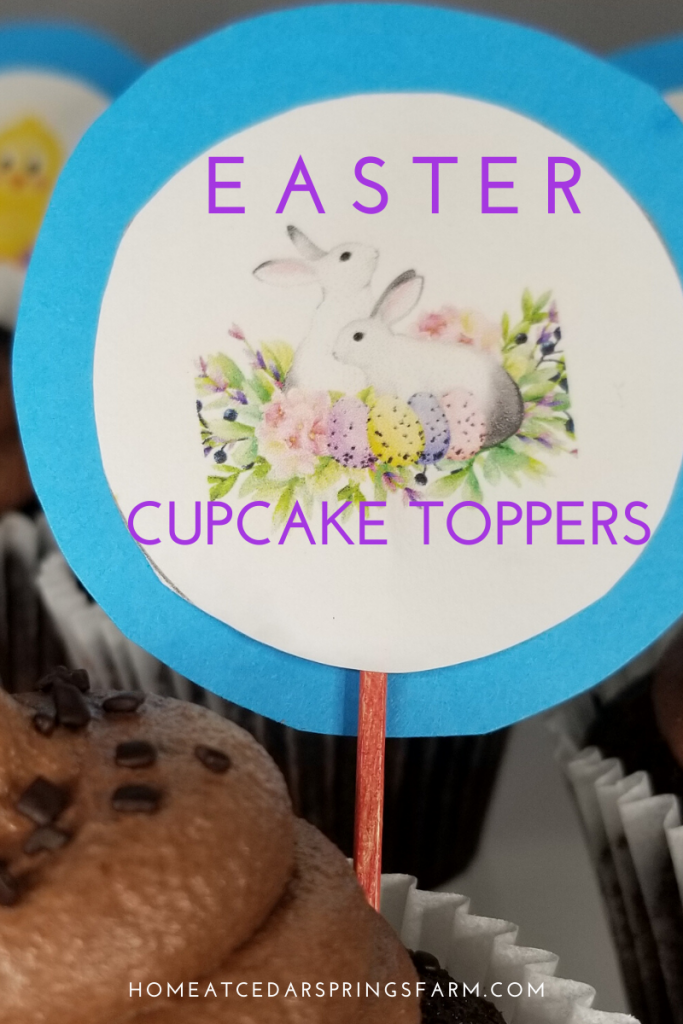 Making these toppers will only take you minutes to prepare. Seriously, while your cupcakes bake, you can assemble the toppers and have them ready and waiting.
I carried these to a get-together, and all of the cupcakes were gone fast. The children loved the toppers and some of the adults as well.
Just fill out the form below, and your password will be on its way. Download these cute cupcake toppers today.
Cupcake Toppers are Easy to Make
Having a circle cutter would make cutting out the circles a little easier and more perfect. But, at the time, I didn't have one. I just traced a larger circle onto my second sheet of paper and cut them out. Are my circles perfect? Nope. But they were fine. I promise the children are not going to sit around and talk about your imperfect circles.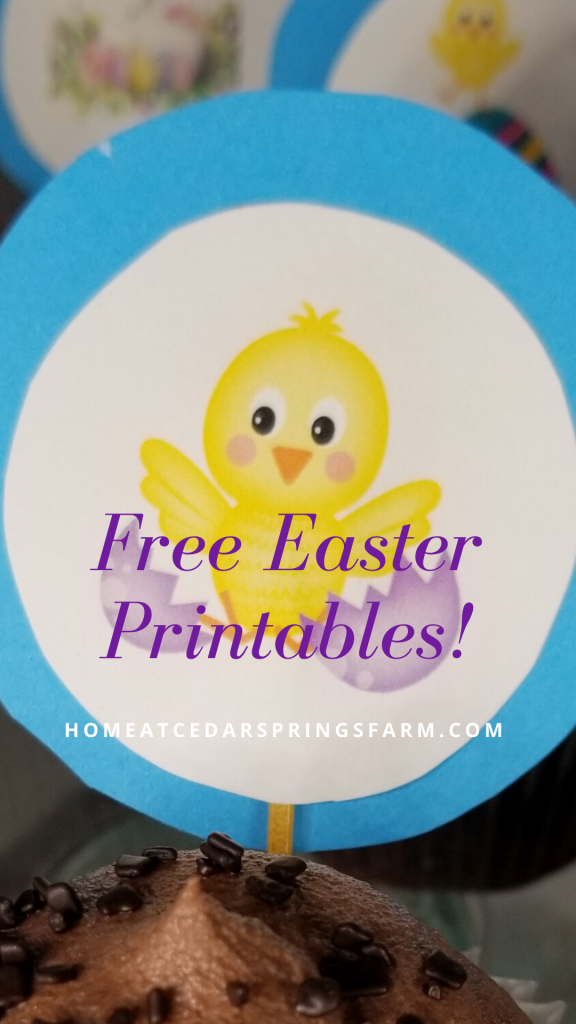 Materials:
Free Easter Cake Topper Printable
Solid color background sheet (you decide)
Toothpicks
white glue
scissors
cupcakes of your choice
Instructions:
Print out your toppers
Cut out toppers
Cut out circles ( a little bigger) on your second solid sheet as a background
Glue your toothpick on the back of the printable
Allow to dry. Then glue your printable/stick to your background circle.
That's it! You are ready to add your topper to your cupcake.
Be sure to check out more Easter Printables here.
Some of the links on this page are affiliate links. Home at Cedar Springs Farm may earn a small commission for purchases made after clicking links on this page. Learn More.